Journal of Islamic Architecture (JIA) is a scientific publication for widespread research and criticism topics in Islamic architecture studies. JIA is published twice a year in June and December since June 2010 by International Center for Islamic Architecture from the Sunnah (CIAS), Department of Architecture UIN Maulana Malik Ibrahim Malang. One volume of JIA is published in two year calendar.
Please Click Archives to read the Journal content.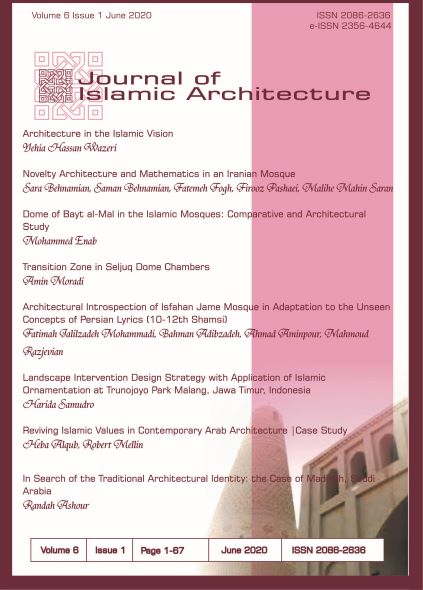 Announcements
No announcements have been published.