p-ISSN:2086-2636
e-ISSN:2356-4644
The JOURNAL OF ISLAMIC ARCHITECTURE (JIA) is an open access journal that publishes peer-reviewed articles on Islamic architecture. The articles that can be published in this journal is about architecture from the Islamic value perspective. It can discuss the architecture design, mosque architecture, landscape architecture, urban design and planning, historical and theoretical aspect of architecture, building science, and environmental architecture that are suitable with the Islamic value. Furthermore, papers that explore other disciplinary around architecture, such as art, history, archaeology, anthropology, and culture are also welcome. This journal not only talks about Islamic architecture in past years (history/vernacular/traditional architecture) but also in recent years (contemporary architecture). It can also speak about architecture in historic Islamic World (middle east and parts of Africa and Asia), as well as the more recent geographies of Islam in its global dimensions.
JIA is published by the Architecture Department, Faculty of Science and Technology, Universitas Islam Negeri (UIN) Maulana Malik Ibrahim Malang, Indonesia. JIA is published twice a year in June and December since June 2010.
JIA has been accredited by National Journal Accreditation (ARJUNA) Managed by Ministry of Research, Technology, and Higher Education, Republic Indonesia with Second Grade (SINTA 2) since the year 2016 to 2020 according to the decree No. 36b/E/KPT/2016. This journal has been distributed by EBSCO PUBLISHING started from Volume 4 Number 3 the Year 2017 to present. 
Please Click Archives to read the Journal content.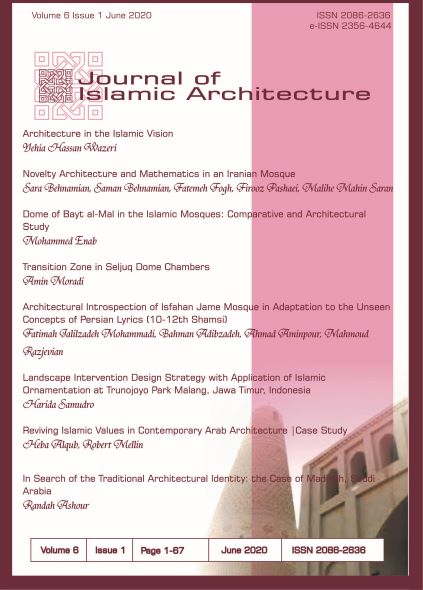 Announcements
No announcements have been published.