AGAMA DAN KEADILAN GENDER
Abstract
All religions aim to bring justice for all human beings, for men and women. The aim is stated in normative doctrines of each religion. Nonetheles, the interpretation of religious doctrines as well as the religious practices tend to negate universal religious values which respect the equality and justice for both sexes. This reduction is mostly practiced in interpreting the particular texts of doctrines. Consequently, the great meaning of religion is deviated and reduced by subjective interests of the interpreters. Overall, the problem of inequality and injustice is commmonly a result of religious normative doctrines misinterpretation.
Keywords
agama; keadilan; gender
DOI:
https://doi.org/10.18860/egalita.v0i0.1919
Refbacks
There are currently no refbacks.
Editorial Office:
Gedung Perpustakaan Lt.1
Pusat Studi Gender dan Anak (PSGA)
UIN Maulana Malik Ibrahim Malang
Jl. Gajayana No. 50 Malang.
Telp. (0341) 551354, Fax. 572533
Email: egalita@uin-malang.ac.id

P-ISSN: 1907-3461
E-ISSN : 2686-066X

Egalita under a CC BY SA 4.0 International License.
Member of: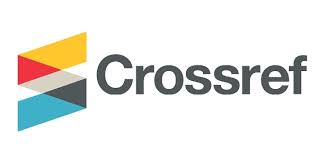 Indexed By: