PEMBATASAN USIA MINIMAL PERKAWINAN: UPAYA MENINGKATKAN MARTABAT PEREMPUAN
Abstract
This piece of writing describes the significance of age limitation for couples (brides and grooms) before marriage as stated in the Marital Laws (UU Perkawinan) No. 1, 1974. It is a matter of fact that, in our country, many couples get married in young ages before being matured, both physically and mentally. It does not only trigger several problems for them, such as women reproduction and economic dilemma but also  problems for the government dealing with population explosion. In addition, too early marriage may increase number of crimes and abortion. Thus, the limitation of age for couples is considered as important policy of the government to enhance social welfare, particularly in enpowering women within society.
Keywords
pembatasan; usia minimal; perkawinan; meningkatkan martabat; perempuan
DOI:
https://doi.org/10.18860/egalita.v0i0.1925
Refbacks
There are currently no refbacks.
Editorial Office:
Gedung Perpustakaan Lt.1
Pusat Studi Gender dan Anak (PSGA)
UIN Maulana Malik Ibrahim Malang
Jl. Gajayana No. 50 Malang.
Telp. (0341) 551354, Fax. 572533
Email: egalita@uin-malang.ac.id

P-ISSN: 1907-3461
E-ISSN : 2686-066X

Egalita under a CC BY SA 4.0 International License.
Member of: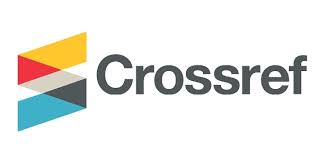 Indexed By: