KELUARGA BERENCANA DI KALANGAN KELUARGA PESANTREN DALAM MEMBENTUK KELUARGA SAKINAH (STUDI FENOMENOLOGIS DI PONDOK PESANTREN BAHRUL ULUM TAMBAK BERAS JOMBANG)
Abstract
This research aims to understand the reason of Pesantren Bahrul Ulum family of Tambak Beras Jombang to participate in family planning program, to decide participating in the program and the implication of the program on establishing harmonious family among the pesantren family.The result of this research reveals that    the reason of participating family planning program can be classified into several aspects such as health, psychology, economy, religion and education. Nonetheless, health factor is the most dominant factor. To make decision to participate in the program, the family of the pesantren build intensive two-side communication (so-called "musyawarah"). There are two implications (positive and negative) of famili planning program in relation with establishing harmonious family. One of the positive implication is the understanding that harmonious family may be established if a wife (mother) is not busy with domestic affair due to pregnancy and giving birth many times. As a result, the parents may concern with children's education.Then, for the negative implication is that health problem  affecting to the spouse relationship which tend to be uncomfortable.


Keywords
kb; keluarga pesantren; keluarga sakinah
DOI:
https://doi.org/10.18860/egalita.v0i0.1986
Refbacks
There are currently no refbacks.
Editorial Office:
Gedung Perpustakaan Lt.1
Pusat Studi Gender dan Anak (PSGA)
UIN Maulana Malik Ibrahim Malang
Jl. Gajayana No. 50 Malang.
Telp. (0341) 551354, Fax. 572533
Email: egalita@uin-malang.ac.id

P-ISSN: 1907-3461
E-ISSN : 2686-066X

Egalita under a CC BY SA 4.0 International License.
Member of: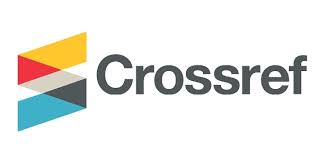 Indexed By: