PEREMPUAN DAN KESENJANGAN IPTEK
Abstract
The role of women in our country today has grown rapidly in all fields, in- cluding the development of science and technology. It is not separated from service Raden Kartini Maya memeperjuangkan have equal rights between men and women. But on the other hand it must be admitted also that in fact there are still wide gaps between groups of highly educated women to men on how to view on the role of women in science and technology devel- opment. Even more extreme again why women are always left behind his achievements in the field of science and technology than men, although there are few women in science and technology achievements are not inferior to men.

Keywords: Perempuan, Kesenjangan, ilmu pengetahuan dan Teknologi.
Keywords
Perempuan; Kesenjangan; ilmu pengetahuan; Teknologi
DOI:
https://doi.org/10.18860/egalita.v0i0.1994
Refbacks
There are currently no refbacks.
Editorial Office:
Gedung Perpustakaan Lt.1
Pusat Studi Gender dan Anak (PSGA)
UIN Maulana Malik Ibrahim Malang
Jl. Gajayana No. 50 Malang.
Telp. (0341) 551354, Fax. 572533
Email: egalita@uin-malang.ac.id

P-ISSN: 1907-3461
E-ISSN : 2686-066X

Egalita under a CC BY SA 4.0 International License.
Member of: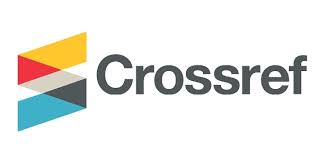 Indexed By: