PERAN SOSIAL WANITA, ANTARA YANG MENGEKANG DAN MEMBEBASKAN
Abstract
The position of women in society is often regarded as second-class, making the backward condition and used as scapegoats for the backwardness of a society and nation. And even worse, the treatment of women by putting it as second-class communities are often mentioned as religious injunctions of Islam. On the other hand, there are those who want to empower women by giving women the freedom to freely, by demanding their equality with men in all aspects, without considering the differences that have been given by God to men and women. So what happens is the increasing number of family breakdown leading to divorce and loss of sosial community building. Hence
the need for reconstruction of a fair idea about the position of women, both on the relationship of women with men, as well as the position and role of women in family and society. Based on observations of the hadiths of the Messenger of Allah, it was shown that a Muslim woman at the time (shahabiyah) has had a very complex role in the community. Nevertheless, they do not leave their primary role in the family and still uphold the ethics
of religion in the publik domain.
Keywords
wanita; peran sosial; wilayah domestik; wilayah publik
DOI:
https://doi.org/10.18860/egalita.v0i0.2115
Refbacks
There are currently no refbacks.
Editorial Office:
Gedung Perpustakaan Lt.1
Pusat Studi Gender dan Anak (PSGA)
UIN Maulana Malik Ibrahim Malang
Jl. Gajayana No. 50 Malang.
Telp. (0341) 551354, Fax. 572533
Email: egalita@uin-malang.ac.id

P-ISSN: 1907-3461
E-ISSN : 2686-066X

Egalita under a CC BY SA 4.0 International License.
Member of: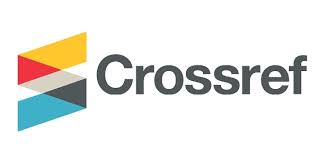 Indexed By: