PERJANJIAN PERKAWINAN DAN URGENSINYA BAGI PEREMPUAN
Abstract
Prenuptial agreement legal status is applicable legally in a marriage. The main aim of it is for preventive action to overcome conflict, to minimize (to make it as handicap for) divorce, to complete the divorce statement, to guarantee wife's right and to protect wife from husband's discrimination and husband's harmful authority. The agreement also aims at mediating spouse's problem to solve the problem in a very short time.
Status hukum perjanjian perkawinan bersifat legal untuk diterapkan dalam suatu pernikahan. Tujuan utama dari perjanjian perkawinan ini adalah sebagai tindakan preventif untuk mengatasi terjadinya konflik, meminimalkan (mempersulit) perceraian, penyempurna dari ta'lik talak,
menjamin hak-hak istri dan sekaligus dapat melindungi mereka dari perlakuan diskriminatif dan sewenang- wenang laki-laki (suami). Perjanjian tersebut juga bertujuan sebagai mediasi bagi masalah antara suami dan istri sehingga bisa diselesasikan dalam waktu singkat.
Keywords
perjanjian; perkawinan; hak-hak suami-istri
DOI:
https://doi.org/10.18860/egalita.v0i0.2116
Refbacks
There are currently no refbacks.
Editorial Office:
Gedung Perpustakaan Lt.1
Pusat Studi Gender dan Anak (PSGA)
UIN Maulana Malik Ibrahim Malang
Jl. Gajayana No. 50 Malang.
Telp. (0341) 551354, Fax. 572533
Email: egalita@uin-malang.ac.id

P-ISSN: 1907-3461
E-ISSN : 2686-066X

Egalita under a CC BY SA 4.0 International License.
Member of: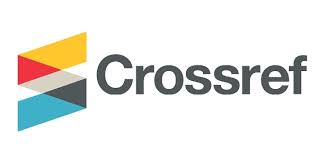 Indexed By: