HUBUNGAN ANTARA USIA IBU HAMIL DENGAN RESIKO TERJADINYA KELAHIRAN SINDROMA DOWN
Abstract
Down syndrome is a genetic disease caused by a chromosomal disorder. It is the most common chromosomal abnormality occurs in live births (1/900 ). The characteristics or clinical sign of Down Syndrome is mental retardation, usually have short stature and has a crease of the eye like Mongolian race,nose wide and flat,rounded face, mouth always open, both nostrils wide apart. Down syndrom often also have medical problems
such as the congenital heart disease, growth hormone deficiency, thyroid disease, obesity, oral disease, leukemia, hearing impairment, chronic tonsilitis, developmental disorder of speech, language,intelligibility etc. There are two kinds of chromosomal abnormalities mechanism in Down Syndrome. The first is the change in chromosome structure/translocation, the second is nondisjunction or failed to split on chromosome 21 upon the formation of gamete cells parents. Down Syndrome is associated with maternal age occurs because of nondisjunction. Some of the research data reveal an association between the age of mother during pregnancy with the risk of Down Syndrome births.
Sindroma Down adalah penyakit genetik yang disebabkan karena gangguan kromosom. Merupakan abnormalitas kromosom yang paling sering terjadi pada kelahiran hidup ( 1/900 kelahiran). Ciri-ciri atau tanda klinis sindroma Down adalah keterbelakangan mental, biasanya memiliki tubuh yang pendek, hidung lebar dan datar, wajah membulat, mulutselalu terbuka,kedua lubang hidung lebar, memiliki lipatan mata seperti yang dimiliki oleh ras Mongolia. Sindroma Down seringkali juga memiliki masalah-masalah kesehatan seperti penyakit jantung kongenital, defisiensi hormon pertumbuhan, penyakit tiroid, kegemukan, gangguan kesehatan mulut, leukemia,gangguan pendengaran, tonsilitis kronik, gangguanperkembangan bahasa,bicara, kecerdasan dan lain-lain. Terdapat dua macam mekanisme terjadinya kelainan kromosom pada sindroma Down, pertama yaitu karena adanya perubahan struktur kromosom/ translokasi, kedua yaitu terjadi karena nondisjunction atau gagal berpisah kromosom21 pada saat pembentukan sel gamet pada orangtuanya. Sindroma Down yang dihubungkan dengan faktor usia ibu hamil adalah sindroma Down yang terjadi karena nondisjunction. Beberapa data penelitian mengungkapkan adanya keterkaitan antara usia ibu saat hamil dengan resiko terjadinya kelahiran sindroma Down.



Keywords
Down syndrome; clinical sign; medical problems; mechanism of chromosomal abnormalities; maternal age
DOI:
https://doi.org/10.18860/egalita.v0i0.2117
Refbacks
There are currently no refbacks.
Editorial Office:
Gedung Perpustakaan Lt.1
Pusat Studi Gender dan Anak (PSGA)
UIN Maulana Malik Ibrahim Malang
Jl. Gajayana No. 50 Malang.
Telp. (0341) 551354, Fax. 572533
Email: egalita@uin-malang.ac.id

P-ISSN: 1907-3461
E-ISSN : 2686-066X

Egalita under a CC BY SA 4.0 International License.
Member of: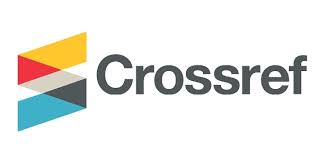 Indexed By: