BUDAYA MASYARAKAT DAN IMPLIKASINYA TERHADAP KETERLIBATAN SUAMI DALAM KEGIATAN RUMAH TANGGA
Abstract
Husband's involvement in doing chores is influenced by normative and cultural perception in society based on sex role. In its development husband and wife division labor changes from traditional perception that posits men as the main leader having special right and big authority in family directing towards androgyny stereotype of which spouse has flexible perception in work division labor.

Keterlibatan suami dalam kegiatan rumah tangga dipengaruhi oleh pandangan normatif dan budaya yang berlaku dalam masyarakat, sesuai dengan peran jenisnya. Dalam perkembangannya, secara budaya pembagian peran suami istri dalam keluarga mengalami pergeseran dari sudut pandang tradisional dimana laki-laki adalah sebagai penguasa
utama rumah tangga yang memiliki hak-hak istimewa dan otoritas terbesar dalam keluarga ke arah stereotip androgin dimana suami istri mempunyai pandangan yang fleksibel dalam pembagian peran dalam rumah tangga.
Keywords
normatif, budaya, tradisional, androgin dan rumah tangga
DOI:
https://doi.org/10.18860/egalita.v0i0.2118
Refbacks
There are currently no refbacks.
Editorial Office:
Gedung Perpustakaan Lt.1
Pusat Studi Gender dan Anak (PSGA)
UIN Maulana Malik Ibrahim Malang
Jl. Gajayana No. 50 Malang.
Telp. (0341) 551354, Fax. 572533
Email: egalita@uin-malang.ac.id

P-ISSN: 1907-3461
E-ISSN : 2686-066X

Egalita under a CC BY SA 4.0 International License.
Member of: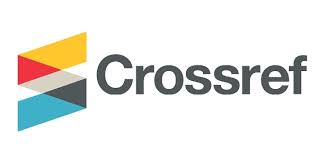 Indexed By: