PERMASALAHAN GENDER DALAM KASUS HUMAN IMMUNODEFICIENCY VIRUS - ACQUIRED IMMUNODEFICIENCY SYNDROME (HIV-AIDS) DI INDONESIA
Abstract
HIV-AIDS epidemic is a global crisis phenomenon and the hardes challenges for social development, particularly for underdevelopment countries. In general, people with HIV-AIDS are adults who are at the productive age and almost half are women. The National HIV-AIDS Prevention Commission stated that the number of housewives infected by HIV continues to increase significantly every year. Conversely, the number
of HIV infected people from commercial sex workers decreased. This is due to HIV transmission from their husband or intimate partners who have risky behavior. This condition concern an increase in the number of cases of HIV transmission from mother to child. HIV-AIDS problems are expected immediately handled and focused on the prevention of HIV-AIDS on housewives. An attempt to strengthen human rights program on
women's reproduction and improve women's bargaining power to resist high risk sexual relations must be implemented sustainably.
HIV-AIDS merupakan fenomena krisis global dan tantangan yang berat bagi pembangunan dan kemajuan social, terutama bagi negara-negara miskin. Pada umumnya, penderita HIV-AIDS adalah orang dewasa yang berada dalam usia produktif dan hampir separuhnya adalah wanita. Komisi
Penanggulangan AIDS Nasional (KPAN) menyatakan bahwa jumlah ibu rumah tangga yang terinfeksi HIV di Indonesia terus meningkat secara signifikan setiap tahunnya, sebaliknya jumlah pekerja seks komersial yang terinfeksi HIV terus menurun. Hal tersebut disebabkan penularan HIV dari suami atau pasangan intim yang memiliki perilaku beresiko. Kondisi ini dikhawatirkan terjadi peningkatan jumlah kasus penularan dari ib ke anak. Permasalahan HIV diharapkan dapat segera ditangani dengan baik dan difokuskan pada pencegahan HIV-AIDS pada ibu rumah tangga. Seharusnya terus dilakukan upaya memperkuat program-program hak asasi reproduksi perempuan dan meningkatkan kekuatan menawar wanita untuk menolak hubungan seksual beresiko tinggi.
Keywords
HIV-AIDS; ibu rumah tangga
DOI:
https://doi.org/10.18860/egalita.v0i0.2119
Refbacks
There are currently no refbacks.
Editorial Office:
Gedung Perpustakaan Lt.1
Pusat Studi Gender dan Anak (PSGA)
UIN Maulana Malik Ibrahim Malang
Jl. Gajayana No. 50 Malang.
Telp. (0341) 551354, Fax. 572533
Email: egalita@uin-malang.ac.id

P-ISSN: 1907-3461
E-ISSN : 2686-066X

Egalita under a CC BY SA 4.0 International License.
Member of: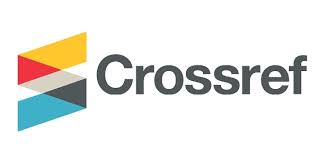 Indexed By: