PANDANGAN TOKOH AGAMA DAN BUDAYA MASYARAKAT TERHADAP PEMAKAIAN ALAT KONTRASEPSI
Abstract
Reproduction health care for husband and wife provides equal right in deciding the best medical practice related to reproduction's function and process. However, the reality shows the irony of the fact that using contraception's tool is mostly dominated by women. It is due to the strong perception of religious figures and social figures on the usage of contraception that is most suitable for women and it is considered as taboo
for men to practice the sort of reproduction health care.
Pemeliharaan kesehatan reproduksi suami dan istri sebagai keluarga mempunyai hak yang sama untuk menentukan tindakan yang terbaik berkaitan dengan fungsi dan proses memfungsikan alat reproduksinya. Namun dalam kenyataannya kewajiban pemeliharaan kesehatan reproduksi khususnya dalam pemakaian alat kontrasepsi lebih banyak didominasi
perempuan. Hal ini terjadi karena masih kuatnya pandangan tokoh agama dan tokoh masyarakat tentang pemakaian alat kontrasepsi yang dianggap hanya pantas dilakukan oleh perempuan dan masih dianggap tabu jika laki-laki menggunakan alat kontrasepsi.


Keywords
kesehatan reproduksi; agama; masyarakat; alat kontrasepsi
DOI:
https://doi.org/10.18860/egalita.v0i0.2120
Refbacks
There are currently no refbacks.
Editorial Office:
Gedung Perpustakaan Lt.1
Pusat Studi Gender dan Anak (PSGA)
UIN Maulana Malik Ibrahim Malang
Jl. Gajayana No. 50 Malang.
Telp. (0341) 551354, Fax. 572533
Email: egalita@uin-malang.ac.id

P-ISSN: 1907-3461
E-ISSN : 2686-066X

Egalita under a CC BY SA 4.0 International License.
Member of: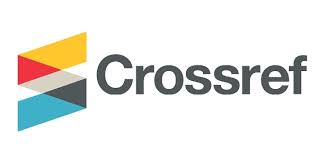 Indexed By: