FEMININE DIMENSION IN ISLAM AND THE ERA OF MASCULINIZATION TOWARD NATURE
Abstract
The development process which is running in several countries tends to ignore the aspect of natural balance. It leads to undesirable impact toward natural -ecosystem sustainability process and human beings' life. In Vandana Shiva language, this recent development process is "masculinization" process toward nature. Nature which is symbolized as mother earth is exploited destructively causing natural destruction and ecological crisis. In this paper, writer tries to find the root of problem
form eco-feminism perspective through several theories on human and nature relationship related to feminism concept in Islam. There are two main reasons for recent exploitative and destructive development towards nature. First, human beings act as single authoritarian and single entity. Second, in Islamic theological perspective, recent development model is masculine -based and it ignores feminine aspects in Islam that it applies
rigid and dominating approaches.
Proses pembangunan yang berlangsung di berbagai negara saat ini cenderung mengabaikan aspek keseimbangan alam. Hal tersebut berdampak tidak saja berakibat buruk terhadap proses keberlangsungan ekosistem alam, akan tetapi juga mengancam terhadap keberlangsungan hidup manusia. Dalam bahasa Vandana Shiva, proses pembangunan saat ini ada proses "maskulinisasi" terhadap alam. Alam yang disimbolkan
sebagai "mother earth" kemudian dieksploitasi secara dekstruktif sehingga menimbulkan kerusakan alam dan krisis ekologi. Dalam tulisan ini, penulis mencoba mencari akar persoalan tersebut dari perspektif ecofeminism melalui beberapa teori tentang hubungan manusi dan alam dikaitkan dengan dimensi feminitas dalam Islam. Ada dua hal penting yang mendasari mengapa saat ini pembangunan cenderung ekploitatif dan destruktif terhadap alam. Pertama, manusia merasa sebagai penguasa alam dan melihat dirinya sebagai entitas tunggal. Kedua, dalam perspektif teologis Islam, model pembangunan selama ini masih bersifat "maskulin" dan tidak memperdulikan aspek-aspek feminin dalam Islam, sehingga
pendekatan yang digunakan masih bersifat rigid dan mendominasi.
Keywords
Feminine dimension; natural balance; development process
DOI:
https://doi.org/10.18860/egalita.v0i0.2121
Refbacks
There are currently no refbacks.
Editorial Office:
Gedung Perpustakaan Lt.1
Pusat Studi Gender dan Anak (PSGA)
UIN Maulana Malik Ibrahim Malang
Jl. Gajayana No. 50 Malang.
Telp. (0341) 551354, Fax. 572533
Email: egalita@uin-malang.ac.id

P-ISSN: 1907-3461
E-ISSN : 2686-066X

Egalita under a CC BY SA 4.0 International License.
Member of: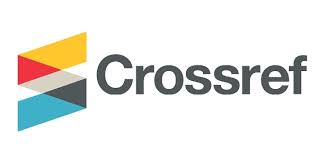 Indexed By: