PERAN IBU MENYUSUI YANG BEKERJA DALAM PEMBERIAN ASI EKSKLUSIF BAGI BAYINYA
Abstract
Exclusive breastfeeding is defined as an infant's consumption of human milk without complementary foods for the first six months of life. Breastfeeding has many benefits and advantages for infants. Breast milk suffice infant's necessary for energy, protein, vitamin and mineral. In addition, breast milk protect infants from susceptibility to infectious disease. Increase vulnerability to nutritional problems in infants recently due to the replacement of breast milk with formula milk in a manner and amount that can not satisfy infant's need. Many problems were encountered in efforts to provide exclusive breastfeeding, one of which is the number of breastfeeding mothers who must return to work after the leave ends. Therefore, mothers need knowledge and skill to provide exclusively breastfeeding on their
infants during work.

Air Susu Ibu (ASI) Eksklusif adalah pemberian ASI tanpa makanan pendamping sampai bayi berusia 6 bulan. ASI memiliki banyak sekali manfaat dan keunggulan bagi bayi. ASI memenuhi kebutuhan sumber energi, protein, vitamin dan mineral utama bagi bayi. Selain itu, ASI memiliki kandungan yang menjaga bayi dari kerentanan terhadap penyakit infeksi. Meningkatnya masalah kerawanan gizi pada bayi akhir-akhir ini,
salah satunya disebabkan penggantian ASI dengan susu formula, dengan cara dan jumlah yang tidak dapat memenuhi kebutuhan bayi. Beberapa kendala yang muncul dalam upaya pemberian ASI eksklusif ini, diantaranya adalah banyaknya ibu menyusui yang harus kembali bekerja setelah masa cuti  berakhir. Oleh karena itu, dibutuhkan pengetahuan dan keterampilan bagi ibu agar dapat memberikan ASI eksklusif pada bayi selama ditinggal bekerja.


Keywords
ASI eksklusif; ibu menyusui; bayi; bekerja
DOI:
https://doi.org/10.18860/egalita.v0i0.2122
Refbacks
There are currently no refbacks.
Editorial Office:
Gedung Perpustakaan Lt.1
Pusat Studi Gender dan Anak (PSGA)
UIN Maulana Malik Ibrahim Malang
Jl. Gajayana No. 50 Malang.
Telp. (0341) 551354, Fax. 572533
Email: egalita@uin-malang.ac.id

P-ISSN: 1907-3461
E-ISSN : 2686-066X

Egalita under a CC BY SA 4.0 International License.
Member of: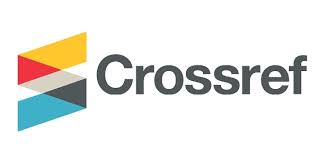 Indexed By: