KEMAMPUAN PEMBIAYAAN DAN EFISIENSI OPERASI SERTA URGENCY GOOD CORPORATE GOVERNANCE DALAM PENCAPAIAN LABA PADA BPR SYARIAH DI JAWA TIMUR
Abstract
Syariah Banking is increasingly recognized by the government as shown by the increasing number of banks conducting business based on sharia principles in 2011. In 2011, banking performance showed a positive development supported by high profitability, and other financial indicators that showed positive growth. This study aims to determine the effect of Operating Costs and Income, Loan Asset Ratio, and Good Corporate Governance to Achievement of Profit in Islamic Rural Banks in East Java. This study uses multiple regression analysis model. And the type of data is secondary data taken from Bank Indonesia Report. The findings show BOPO has no partial effect on Profit. BOPO, LAR and GCG influence simultaneously to earnings. The implication of this research is that BPRS must be able to reduce operational cost and able to increase credit and apply GCG so that it will affect the achievement of profit at the BPRS in East Java.
Keywords
good corporate governance;
DOI:
http://dx.doi.org/10.18860/em.v8i2.4969
Refbacks
There are currently no refbacks.
Copyright (c) 2018 El Muhasaba: Jurnal Akuntansi
This work is licensed under a
Creative Commons Attribution-ShareAlike 4.0 International License
.
Editorial Office:
Jurusan Akuntansi - Fakultas Ekonomi UIN Maulana Malik Ibrahim
Jalan Gajayana No. 50, Lowokwaru - Malang - Jawa Timur.
Member of: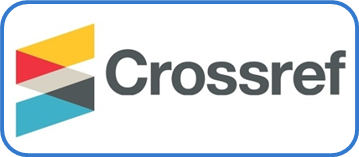 Indexed by: