PERLAKUAN AKUNTANSI ASET BIOLOGIS BERDASARKAN IAS NO. 41 DAN PSAK NO. 69
Abstract
The goal research is knowing biology asset accounting treatment in recognition, measurement, and display in financial statement and also to know comparison biology asset company accounting treatment based on Financial Accounting Standard, IAS 41 Agricultutreand PSAK 69 Agriculture. This research uses qualitative descriptive approach with case study approach that conducted in PT. Perkebunan Nusantara XII (Persero). This research is Ex Post Facto research that this goal research is to research event in the past and then trace to the back from that data to discover pre-factors or determine enable causes to event that researched. Research subject is PT. Perkebunan Nusantara XII (Persero). Research result shows that PT. Perkebunan Nusantara XII (Persero) that moves in plantation field recognize biology asset as plantation plant is classified to "immature plant" and "produce plant". Biology asset is being measured by result cost and display in constant asset. PT. Perkebunan Nusantara XII (Persero) still doesn't apply IAS 41 Agriculture and PSAK 69 Agriculture, depend on financial statement of company that measure biological asset in result cost with unproper price.
Keywords
Biology Asset; Financial Statement; IAS 41; PSAK 69;
DOI:
http://dx.doi.org/10.18860/em.v8i2.4975
Refbacks
There are currently no refbacks.
Copyright (c) 2018 El Muhasaba: Jurnal Akuntansi
This work is licensed under a
Creative Commons Attribution-ShareAlike 4.0 International License
.
Editorial Office:
Jurusan Akuntansi - Fakultas Ekonomi UIN Maulana Malik Ibrahim
Jalan Gajayana No. 50, Lowokwaru - Malang - Jawa Timur.
Member of: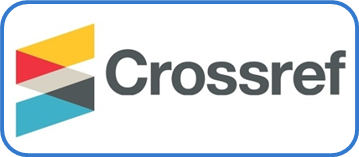 Indexed by: