PENGARUH PENDIDIKAN ETIKA TERHADAP PERSEPSI ETIS MAHASISWA AKUNTANSI
Abstract
The Influence of Business Ethics Education to Ethical Perception of Accounting Students
The main focus of this study is to understand the effect of business ethic course to student's ethical perception. This study used survey method in gathering the data, which used students from Politeknik Negeri Malang as the participants. Ethical perception was assessed by giving scenarios abaout unethical accountants, and students were asked to respond to questions about the scenarios. The analysis data method used independent sample t-test. The result of this study indicates that there were no significant difference between student's perceptions who have accomplished business ethics course and who have not accomplished the course yet.
Keywords: Ethics Education, Ethical Perception.
DOI:
http://dx.doi.org/10.18860/em.v11i2.5270
Refbacks
There are currently no refbacks.
Copyright (c) 2018 El Muhasaba: Jurnal Akuntansi
This work is licensed under a
Creative Commons Attribution-ShareAlike 4.0 International License
.
Editorial Office:
Jurusan Akuntansi - Fakultas Ekonomi UIN Maulana Malik Ibrahim
Jalan Gajayana No. 50, Lowokwaru - Malang - Jawa Timur.
Member of: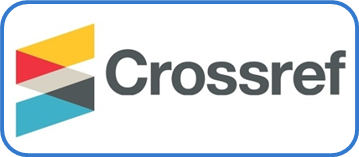 Indexed by: