PRAKTEK PENGELOLAAN ZAKAT, INFAQ DAN SEDEKAH PADA MASJID MUTTAQIN KOTA TERNATE
Abstract
Mosque is the center of Muslim's worshiping activities, existed from all capability had by its community, and it is also the representation of Muslim's community that establishes and prospers it. Among the zakat institution that is quite dominant to be the reference of the community is the mosque itself. However, Muslim's community participation in paying zakat, infaq, and sadaqat is still minimal compared to the amount of community in that region. Therefore, a mosque needs a good financial management and accurate financial information. By implementing accounting in a mosque, it can accelerate the planning and monitoring function in the decision making. Thus, in a good financial management of a mosque, it is important to note about how to manage a good finance and undertake financial information. The objective of this study is to know how mosque receiving officer (Amil Zakat) manages zakat, infaq, and sadaqat. With the aforementioned background, the researcher is interested in taking the title ""The Practice of Zakat, Infaq, and Sadaqat Management in Management in Masjid Muttaqin, Ternate CitysjidMuttaqin". This research uses descriptive qualitative method. The subject of this research are five people. The method used is interview and the data gathered by the means of observation, interview and documentation. The research findings suggest that the accountability undertaken by the management because the management realizes that the gained ZIS funds is a trust from people that pray in Mosque, and the generous people so that it should be accounted for. The management executes transparency, which is the information delivered truthfully about the ZIS funds and its benefits so that there is participation from the people who pray in the mosque.
Keywords
Zakat, Infaq, and Sadaqat Management
DOI:
http://dx.doi.org/10.18860/em.v11i2.5284
Refbacks
There are currently no refbacks.
Copyright (c) 2018 El Muhasaba: Jurnal Akuntansi
This work is licensed under a
Creative Commons Attribution-ShareAlike 4.0 International License
.
Editorial Office:
Jurusan Akuntansi - Fakultas Ekonomi UIN Maulana Malik Ibrahim
Jalan Gajayana No. 50, Lowokwaru - Malang - Jawa Timur.
Member of: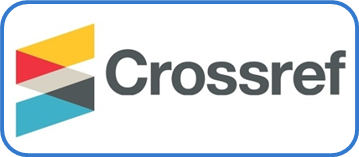 Indexed by: