Experiment: Journal of Science Education published twice a year since March 2021. This journal is published by Universitas Islam Negeri Maulana Malik Ibrahim Malang, Indonesia. We invite scientists, scholars, researchers, as well as professionals in the field of early childhood education to publish their researches in our journal. E-ISSN: 2747-206X
Experiment: Journal of Science Education is a study about the results of research in the areas of science education. The focus and scope of this journal are:
Natural Sciences
Science Learning and Development.
Media for Science Education.
Instructional Technology in Science Education.
Problems in Science Education.
Assessment and Evaluation of Science Education Development.
Management of Organizing Science Education.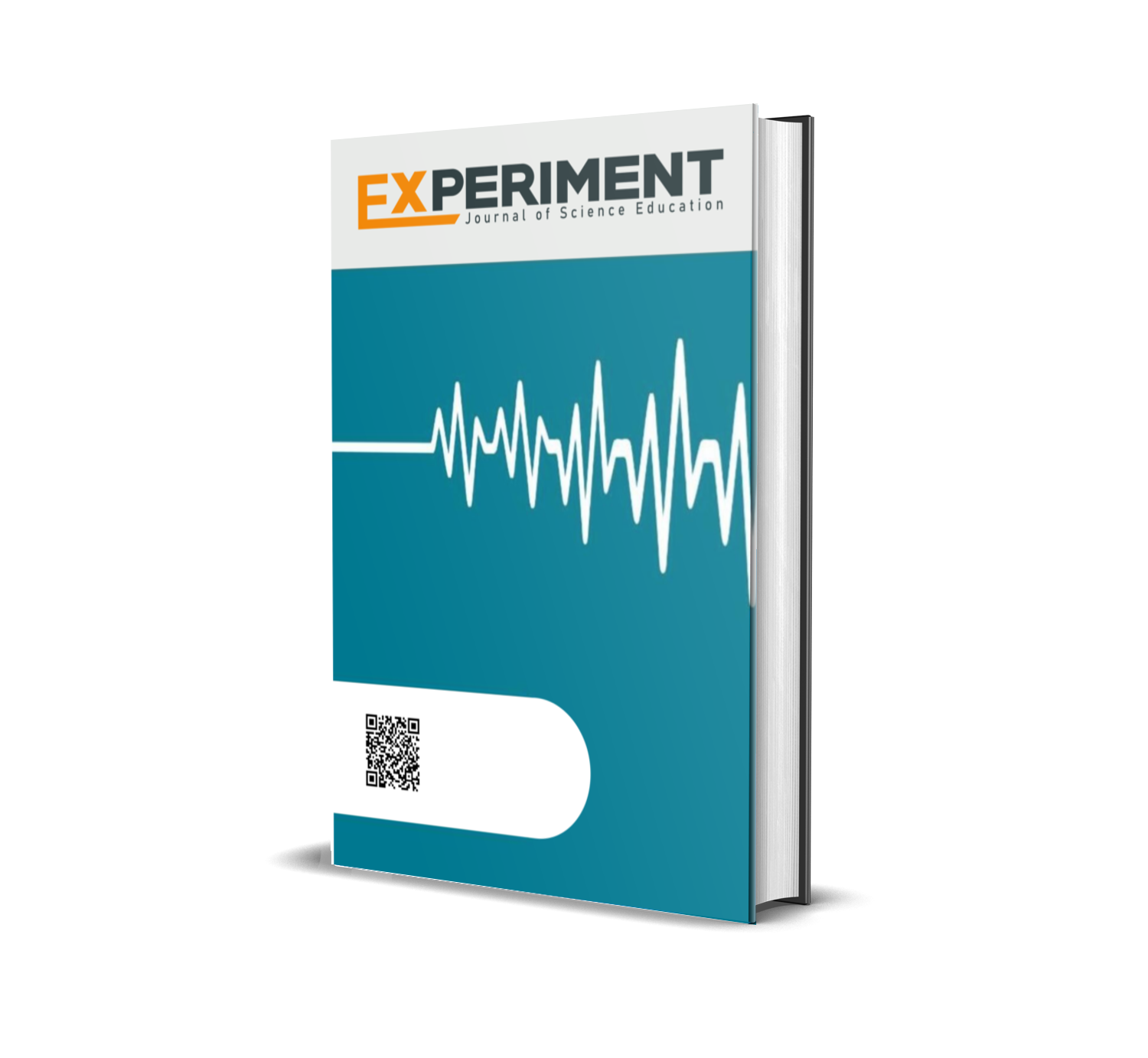 Announcements
CALL FOR THE HIGH QUALITY PAPERS FOR MARCH 2021

The editorial team of Journal Experiment: Journal of Science Education (the authors/researchers/graduate students/and others) to submit your article here. Future Issues for March 2022, Volume 2,  Nomor 1.

The scope Experiment: Journal of Science Education is:

Natural Sciences
Science Learning and Development.
Media for Science Education.
Instructional Technology in Science Education.
Problems in Science Education.
Assessment and Evaluation of Science Education Development.
Management of Organizing Science Education.

Make sure your article will be submitted to Experiment: Journal of Science Education in accordance with focus and scope, article template, author guidelines, and free of plagiarism

PLEASE SUBMIT YOUR THE BEST ARTICLE IMMEDIATELY...!!!

DEADLINE SUBMISSION: 1 February 2022.

For more information: experiment@uin-malang.ac.id / 085645790100.

Posted: 2021-09-28
Vol 1, No 2 (2021)
Table of Contents
Articles
| | | |
| --- | --- | --- |
| | Vivin Hardiyanti Mutmainah, Abdul Aziz, Afiatus Sulvia Ningsih, Rafiatul Hasanah | 57-62 |
| | | |
| --- | --- | --- |
| | Fitriyah Heni Dwi N, Mala Herfian, Mohammad Malik Trias, M. Cholid Wahyudi, Rafiatul Hasanah | 63-70 |
| | | |
| --- | --- | --- |
| | Nur Intan Fibriana, Rafiatul Hasanah, Fitri Ayu Nur Azizah, Alfina Fitriyatun Nur Jannah, Anisatur Rohmah | 71-79 |
| | | |
| --- | --- | --- |
| | afi maghfiroh, choirul anam | 80-85 |