Experiment: Journal of Science Education published twice a year since October 2020. This journal is published by the Department of Science Education, Universitas Islam Negeri Maulana Malik Ibrahim Malang, Indonesia. We invite scientists, scholars, researchers, as well as professionals in the field of early childhood education to publish their researches in our journal. 
Experiment: Journal of Science Education is a study about the results of research in the areas of science education. The focus and scope of this journal are:
Natural Sciences
Science Learning and Development.
Media for Science Education.
Instructional Technology in Science Education.
Problems in Science Education.
Assessment and Evaluation of Science Education Development.
Management of Organizing Science Education.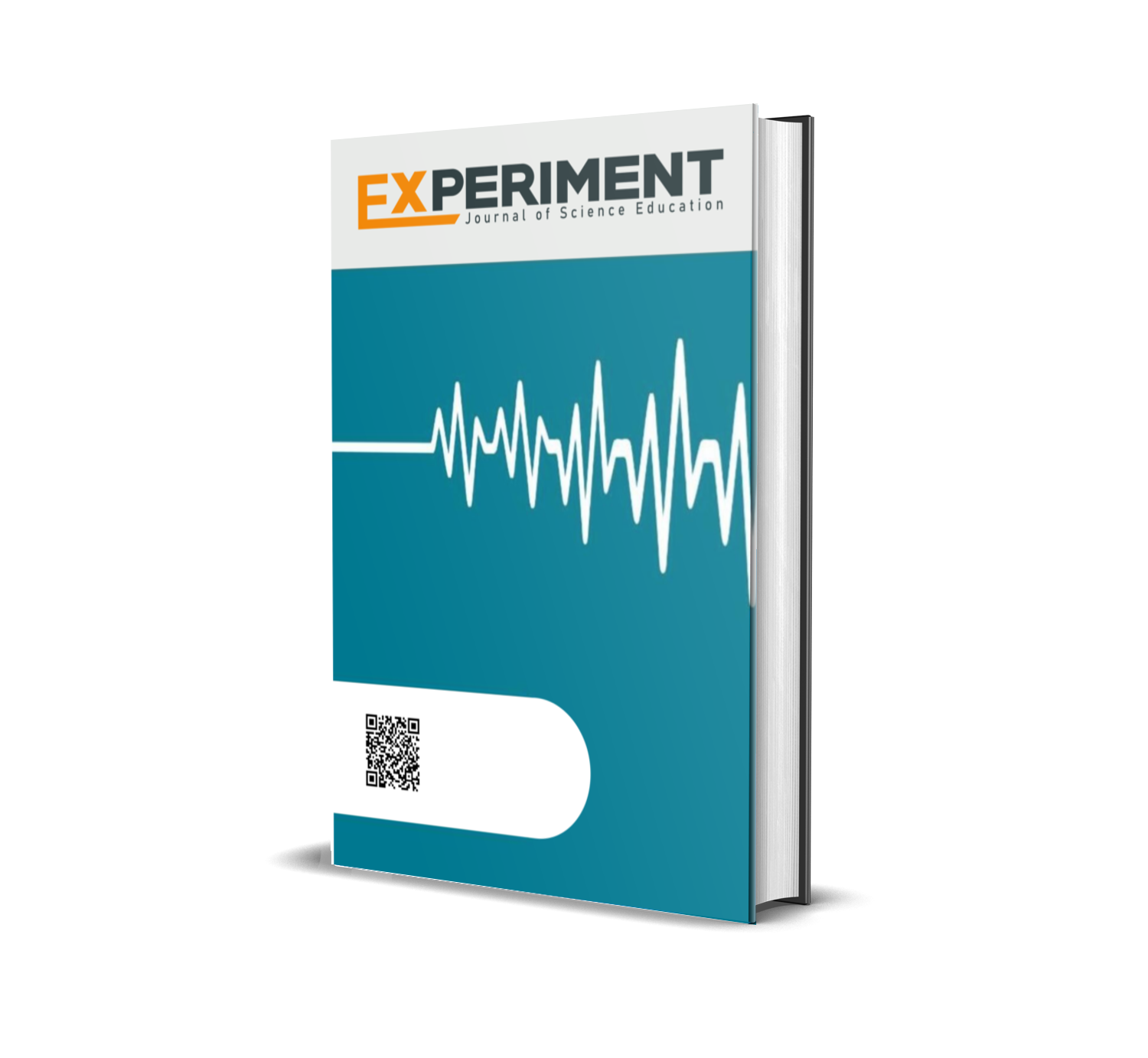 Announcements
No announcements have been published.
Vol 1, No 1 (2021)
Table of Contents
Articles
| | | |
| --- | --- | --- |
| | Sutrio Sutrio, Muhammad Makhrus, Armi Larasati | 1 - 5 |
| | | |
| --- | --- | --- |
| | Choirun Nisah Alifiyah, Magfira Cindy Dianningrum, Bakhrul Rizky Kurniawan, Cahyani Intan Ramadani | 6-12 |
| | | |
| --- | --- | --- |
| | Wahyu Lailatul Baridah | 13-18 |
| | | |
| --- | --- | --- |
| | Faradila Nur Anjelin, Fatmatul Ailiyah, Bakhrul Rizky Kurniawan, Mimin Nurul Kholifah | 19-27 |
| | | |
| --- | --- | --- |
| | Firda Dwi Cahyati, Agus Mukti Wibowo, Rizki Amelia | 28-34 |
| | | |
| --- | --- | --- |
| | Mutiara Iga Nuraeni, Mohammad Wildan Habibi | 35-43 |