Dirasah Sikulujiyah Adabiyah Sigmund Freud Fi Syakhshiyah "Samiyah" Fi Masrahiyah Qitath wa Firan Li Ali Ahmad Bakatsir
Abstract
This study aims to determine the form and causes of the characterization of the character "Samiyah" in the drama "Kucing and Tikus". Using descriptive qualitative methods through a literary psychology approach, this study consider the data in the form of words in the conversational quotes from the drama "Kucing and Tikus". The results of the Freudian personality-psychoanalysis theory show that samiyah is more dominant in the ego which is her natural character from id such as emotional, materialism, riya and ambitious. Superego has regulated or controled attitude and behavior, namely hardworking, obedient, fair, and not easily get provoked.
Keywords
Personality Character, psychoanalysis, Cat and Mouse
References
Alwisol. 2011. Psikologi Kepribadian. Malang: UMM Pers.
Arikunto, Prof. Dr. Suharsini. 2013. Prosedur Penelitian Sastra Pendekatan Praktek. Jakarta: Rineka Cipta.
Baharuddin. 2017. Psikologi Pendidikan: Refleksi Teoretis Terhadap Fenomena. Yogyakarta: Ar-Ruzz Media.
Kamil, Dr. Sukron. 2009. Teori Sastra Arab: Klasik dan Modern. Jakarta: Raja Grafindo Persada.
Minderop, Dr. Albertine. Psikologi Sastra: Karya Sastra, Metode, Teori, dan Contoh Kasus. Jakarta: Yayasan Pustaka Obor Indonesia, 2013.
Moleong, Prof. Dr. Lexy J., MA. 2017. Metodologi Penelitian Kualitatif. Bandung: PT. Remaja Rodaskarya.
Nurgiyantoro, Burhan. 2015. Teori Pengkajian Fiksi. Yogyakarta: Gadjah Mada University Press.
Prawira, Purwa Atmaja. 2017. Psikologi Kepribadian dengan Perspektif Baru. Yogyakarta: Ar-Ruzz Media.
Rokib, Mohammad. Kembalinya Surga Firdaus: Menilik Kemerdekaan Indonesia Melalui Pndangan Ali Ahmad Bakathir Dalam Drama Audat Al-Firdaus. Surabaya: Jurnal Pena Indonesia, Volume 2, Nomor 2, Oktober 2016.
Semi, Dr. M. Atar. 1988. Anatomi Sastra. Padang: Sridharma.
Semiun, Yustinus. 2010. Teori Kepribadian dan Teori Psikoanalitik Freud. Yogyakarta: Karnisius.
Subagyo, Jakob. 2014. Metode Penelitian Dalam Teori Dan Praktek. Jakarta: Rineka Cipta.
Sudjiman, Dr. Panuti. 1988. Memahami cerita Rekaan. Jakarta: Pustaka Djaya.
Sugiyono, Prof. Dr. 2016. Metode Penelitian Kuantitatif, Kualitatif, dan R&D. Bandung: ALFABETA CV.
Sumardjo, Jakob dan Sami. 1997. Aspresiasi Kesusastraan. Jakarta: PT. Gramedia Pustaka Utama.
Suryabrata, Sumadi. 1986. Psikologi Kepribadian. Jakarta: CV. Rajawali.
Tim Penyusun Kamus Pusat Pebinaan dan Pengembangan Bahasa. 1997. Kamus Besar Bahasa Indonesia (KBBI). Jakarta: Balai Pustaka.
Waluyo, Herman J. 2002 Drama: Teori Pengajarannya. Yogyakarta: PT. Hanindita Graha Widya.
Yusuf, Prof. Dr. Syamsu dan Dr. A. Juntika Nurihsan. Teori Kepribadian. Bandung: PT Remaja Rosdakarya Offset.
Zaviera, Ferdinand. 2007. Teori Kepribadian Sigmund Freud. Yogyakarta: Prismasophie.
إسماعيل، عز الدين. 2013م. الأدب وفنونه: دراسة ونقد. القاهرة: دار الفكرة العربي.
الأمّة، فطرة. 2019م. شخصيات الأشخاص في مسرحية "مأساة أوديب" لعلي أحمد باكثير. بحث تكميلي للدرجة الجامعية (S. Hum) غير منشورة. شعبة اللغة العربية وأدبها قسم اللغة والأدب. كلية الآداب والعلوم الإنسانية. جامعة سونن أمبيل الإسلامية الحكومية سورابايا.
باكثير، علي أحمد. 1963م. قطط وفيران. مصر: دار مصر للطباعة.
الجبوري، كامل سليمان. 1424ه/2002م. معجم الأدباء من العصر الجاهلي حتى سنة 2002م، الجز الربع، ليبنان: دار الكتب العلمية، الطبعة الأولى.
رشيدة، عليا فهمي. 2018م. شخصية الأشخاص الرئيسية في رواية "الأجنحة المتكسرة" لجبران خليل جبران. بحث تكميلي للدرجة الجامعية (S. Hum) غير منشورة. شعبة اللغة العربية وأدبها قسم اللغة والأدب. كلية الآداب والعلوم الإنسانية. جامعة سونن أمبيل الإسلامية الحكومية سورابايا.
زيدون، أحمد الماجستير. مجهول السنة. مذكرة في الأدب المقارن. سورابايا: كلية الآداب والعلوم الإنسانية. شعبة اللغة العربية وادبها. جامعة سونن أمبيل الإسلامية الحكومية.
ليلية، نور. 2018م. شخصيات الأشخاص في رواية "رجل تحت الصفر" لمصطفى محمود. بحث تكميلي للدرجة الجامعية (S. Hum) غير منشورة. شعبة اللغة العربية وأدبها قسم اللغة والأدب. كلية الآداب والعلوم الإنسانية. جامعة سونن أمبيل الإسلامية الحكومية سورابايا.
النور، جبو عبد. المعجم الأدبي. بيروت: دار العلم للملابين، 1979م.
DOI:
https://doi.org/10.18860/jali.v2i1.10368
Refbacks
Copyright (c) 2021 JALi Journal of Arabic Literature
Member of:
Indexed by: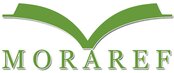 This work is licensed under a
Creative Commons Attribution 4.0 International License
.