ANALOGY OF HUMAN SPIRITUAL JOURNEY IN MANTHIQUT THAIR BASED ON SARTRE
Abstract
The aim of this research is to determine the analogy forms of human spiritual journey in Manthiqut Thair's compendium and it known as human existence which consisted of Jean Paul Sartre's experential perspective. This research is qualitative descriptive method with a literature philosophy approach. Data source collection techniques in this research are reading and writing. Analyst used Miles and Huberman's model analysis techniques to interpret the data. Those are data reduction, displayed data, and outcome. The result of this research shows that Fariduddin Attar represented the journey of birds toward Simurg such as human spiritual journey to God with three aspects. First is initial aspect; seeking Simurg that analogized as initial steps of human to travel their life spiritual, transmission aspect; pretext and complaints of birds along the road are as analog to examinations and trials along spiritual humas's journey, and last aspect is; seeking Simurg is analogized as a sequence of attitudes that must be possessed by human in order "to meet" with God in their heart. While the forms of human existence found in the Manthiqut Thair's compendium are structure of being-in-itself amount twenty data and structure of being-for-itself as much nineteen data.
Keywords
human, spiritual, journey, existentialism, Jean Paul Sartre
References
Abidin, Zainal. (2007). Analisis Eksistensial: Sebuah Pendekatan Alternatif untuk Psikologi dan Psikiatri. Jakarta: PT. RajaGrafindo Persada.
Afrizal. (2015). Metode Penelitian Kualitatif: Sebuah Upaya Mendukung Penggunaan Penelitian Kualitatif dalam Berbagai Disiplin Ilmu. Jakarta: Rajawali Pers.
Attar, Fariduddin. (2015). Musyawarah Burung. (Cep Subhan KM: Translator). Yogyakarta: OAK.
Faiver, Christopher., Ingersool, R. Elliot., O'brien, Eugene., & Mcnally, Christopher. (2000). Explorations in Counseling and Spirituality: Philosophical, Practical, and Personal Reflections. USA: Thomson Learning.
Hassan, Fuad. (2005). Berkenalan dengan Eksistensialisme (ninth edition). Jakarta: PT. Dunia Pustaka Jaya.
Higgin, Graham. (2004). Antologi Filsafat. (Basuki: Translator). Yogyakarta: PT. Bentang Pustaka.
Ismail, Muhammad. (1993). Bunga Rampai Pemikiran Islam. (Nurkhalis: Translator). Jakarta: Gema Insani Press.
Lathief. Supaat I. (2010). Sastra: Eksistensialisme – Mistisme Religius (third edition). Lamongan: PUstaka puJAngga.
Lavine, T.Z. (2003). Jean Paul Sartre: Filsafat Eksistensialisme Humanis. (Andi Iswanto and Deddy Andrian Utama: Translator). Yogyakarta: Penerbit Jendela.
Martokoesoemo, Priatno H dan Wattimena, David. (2011). Spiritual Happiness; 7 Kunci Menemukan Kebahagiaan Hidup dengan Metode NLP dan Tasawuf. Bandung: Mizania.
Muzairi. (2002). Eksistensialisme Jean Paul Sartre: Sumur Tanpa Dasar Kebebasan Manusia. Yogyakarta: PUSTAKA BELAJAR.
Polanyi, Michael. (2001). Kajian tentang Manusia. Yogyakarta: PENERBIT KANISIUS.
Riyadi, Abdul Kadir. (2014). Antropologi Tasawuf: Wacana Manusia Spiritual dan Pengetahuan. Jakarta: LP3ES.
Rodgers, Nigel dan Thompson, Mel. (2015). Cara Mudah Mempelajari Eksistensialisme. (Benyamin Molan: Translator). Jakarta: PT. Indeks.
Rokhmansyah, Alfian. (2014). Studi dan Pengkajian Sastra; Perkenalan Awal terhadap Ilmu Sastra. Yogyakarta: GRAHA ILMU.
Siswanto, Victorianus Aries. (2012). Strategi dan Langkah-langkah Penelitian. Yogyakarta: GRAHA ILMU.
Suseno, Miftahun Ni'mah. (2013). Efektivitas Pembentukan Karakter Spiritual untuk Meningkatkan Optimisme terhadap Masa Depan Anak Yatim Piatu in Intervensi Psikologi Journal, Vol. 5 No. 1 Juni 2013.
Tim Penyusun. (2008). Kamus Besar Bahasa Indonesia. Jakarta: Pusat Bahasa.
Tjahjadi, SP. Lili. (2011). Relasi Antar Manusia menurut Jean Paul Sartre (Eds), Filsafat Eksistensialisme Jean Paul Sartre (p. 123-139). Yogyakarta: PENERBIT PT. KANISIUS.
Wahyuni, Sari. (2012). Qualitative Research Method: Theory and Practice. Jakarta: Salemba Empat.
السيوطي، جلال الدين عبد الرحمن بن أبي بكر بن محمد. (1983). الحاوي للفتاوى في الفقه وعلوم التفسير والحديث والأصول والنحو والإعراب وسائر الفنون الجزء الثاني. بيروت: دار الكتب والعلمية.
العاني، عبد القهار داود. (2014). منهج البحث والتحقيق في الدراسات العلمية والإنسانية. دمشق: دار وحي القلم.
المباركفوري، صفي الرحمن. (2007). الرحيق المختوم. قطر: وزارة الأوقاف والشؤون الإسلامية.
المصري، محمد عبد الغني و البرازي، مجد محمد الباكر. (٢٠٠٢). تحليل النص الأدبي بين النظرية والتطبيق. قاهرة: الوراق.
النيسابوري، فريد الدين العطار. (٢٠٠٢). منطق الطير. بيروت: دار الأندلس.
DOI:
https://doi.org/10.18860/jali.v2i2.10559
Refbacks
There are currently no refbacks.
Copyright (c) 2021 JALi Journal of Arabic Literature

This work is licensed under a
Creative Commons Attribution-ShareAlike 4.0 International License
.
Member of:
Indexed by: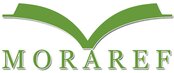 This work is licensed under a
Creative Commons Attribution 4.0 International License
.